Lea esta publicación en español →
In April 2022, SAI began Proyecto Sustentar, a USDOL-funded project that will engage with workers, producers, public sector, and civil society to improve social compliance systems and labor rights—specifically related to child labor, forced labor, and unacceptable conditions of work—in agricultural supply chains in Mexico. SAI is working with partners Save the Children Mexico and El Centro de los Derechos de la Niñez y Empresas (El Centro) to achieve project objectives.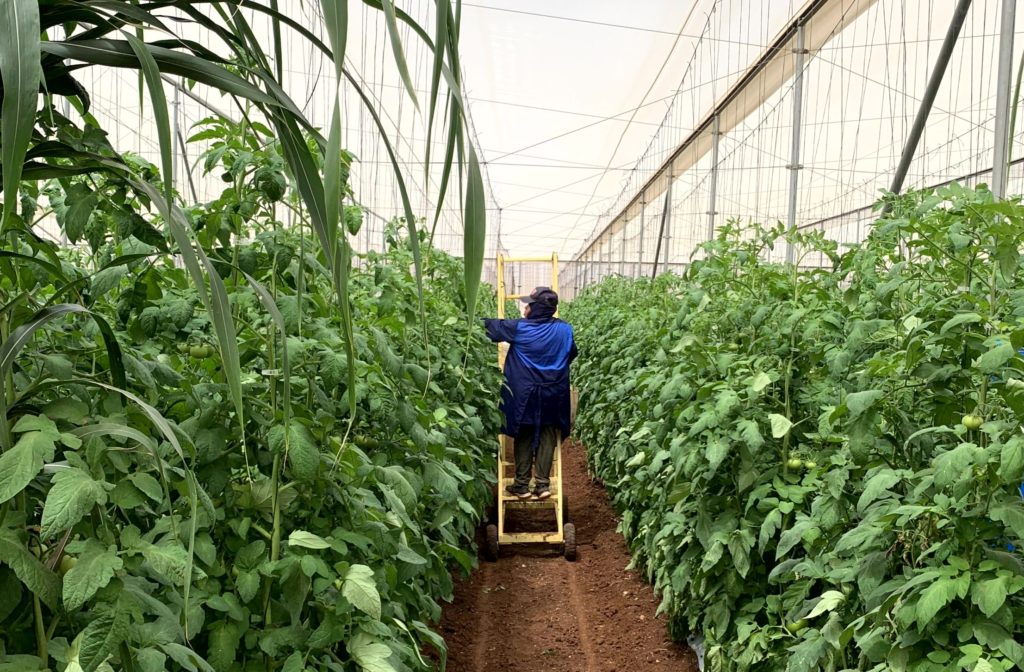 Labor Risks and Reforms in Mexican Agriculture
Reports from 2019 estimated that 3.1 million children between the ages of 5 and 17 were engaged in child labor in Mexico, many of whom (30.3%) are working in agriculture. There are also high risks for forced labor in the sector, due to its reliance on day and seasonal labor and, in particular, migrant workers, approximately one-quarter of whom come from Indigenous communities and often do not speak Spanish. Global trends indicate that the numbers in child and forced labor have likely grown in the last five years. In addition to the impacts on workers, these situations pose an increasing risk to industry, as the US Department of Labor (USDOL) has placed both Mexican tomatoes and chile peppers on its list of goods produced using child labor and forced labor. US Customs and Border Patrol (US CBP) have recently issued a Withhold Release Order (WRO) against a tomato exporter, based on information that reasonably indicates the use of forced labor against its workers
There are several efforts underway to improve labor conditions and reduce risks in Mexico's export industries. On May 1, 2019, President López Obrador signed into law a labor reform bill underscoring rights for Mexican workers, especially freedom of association and collective bargaining. These reforms are related to the USMCA trade deal between the U.S., Mexico, and Canada, which also aims to increase protection for Mexican workers. Both the reform bill and USMCA include provisions to prevent forced and child labor.
Our Approach
Over the next 4 years, Sustentar aims to support implementation of these reforms and improve working conditions in the tomato and chile pepper industries in Baja California, Baja California Sur, and Chihuahua. Specifically, the objectives of Sustentar are to:
Increase compliance with labor laws related to child labor, forced labor, and acceptable conditions of work by private sector stakeholders in the tomato and chile pepper supply chains; and
Increase application of effective and sustainable compliance and remediation systems by private sector stakeholders in the tomato and chile pepper supply chains.
To achieve these objectives, Sustentar will work with tomato and chile pepper employers, intermediary recruiters, industry union leaders, civil society, workers, and other initiatives to ensure cross-collaboration and coordination among stakeholders and post-project sustainability.
Get Involved
Sustentar is seeking input, feedback, and opportunities for partnership from a wide range of stakeholders in the public, private, and civil sectors including: tomato producers and companies, chile pepper producers and companies, workers' unions, civil society organizations, local community-based organizations, other USDOL-grantees, and workers.
If you or an organization you are affiliated with is interested in working with the Sustentar project, please contact Sustentar Project Director, Claudia Derbez at [email protected].
Our Partners
Save the Children Mexico is dedicated to making children's rights a reality. Save the Children Mexico has worked in partnership with companies to conduct child and labor rights risks assessments and to detect, remediate, and eradicate child labor through a comprehensive protection strategy for the children of agricultural day laborers and workers in apparel manufacturing.
El Centro is a sister organization of Save the Children Mexico and The Centre for Child Rights and Business that continues Save the Children Mexico's activities with the private sector to prevent and eradicate child labor in their operations and supply chains.
Funding is provided by the United States Department of Labor under cooperative agreement number IL-37321-21-75-K. 100% of the total costs of the project is financed with USG federal funds, for a total of $5,000,000 dollars.