Introduction to Living Wage Training
---
This one-day training event explains living wage concepts and provides guidance on how to translate those concepts into daily reality.
Course Overview
International stakeholders increasingly recognize living wage as an important human right, but many still struggle with the concept. Living wage is seen as abstract, hard to define, and aspirational. SAI's Introduction to Living Wage training grounds the concept of living wage within the reality of modern business and supply chains, mapping a path to practical implementation.
This course will help participants understand what living wage is and how they can implement it in their company or supply chain. We cover:
Estimating living wages using the Anker methodology
Assessing current wages
Conducting gap analyses between living and current wages
Prioritizing areas for implementation efforts
Implementing responsible purchasing practices
Creating a roadmap to paying a living wage
The role of collaboration and global initiatives in the path to living wage
and other strategies to drive improvements in wages in a supply chain
Target Participants
SAI's Introduction to Living Wage training is applicable to companies in any industry and of any size. It is designed for use by senior management, as well as professionals in the human resources, corporate social responsibility, compliance and sourcing departments. The training is also intended for CSR experts and consultants who train or advise companies, as well as for NGO, trade union, and government representatives to learn about the implications of living wage on their work.
Participants will receive a certificate after completion of the training.
Testimonials
"When it comes to living wage, a lot of companies and initiatives are spinning their wheels on the data collection aspect. At a certain point, perfecting data collection will only get you so far – action needs to be taken, even if it's incremental at first. I liked that this course included both the data collection aspect as well as concrete implementation strategies to help companies move the needle on living wages."

Marissa Morgan
PopSockets LLC
Social Compliance Manager
---
Related Services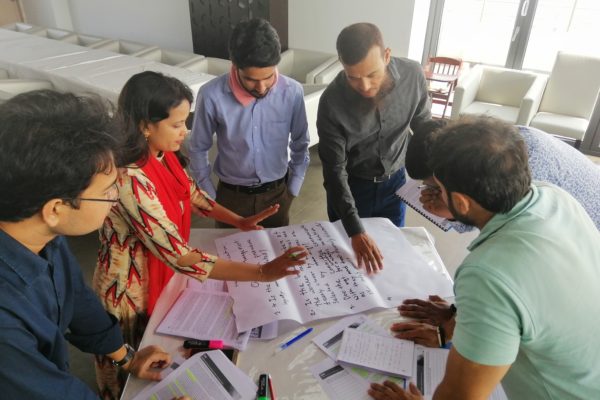 Training SAI offers a wide range of training and capacity building services related to human…
SA8000® Accreditation Program SAI is the owner of the SA8000® Standard and updates it regularly…
The online training Assessing Current Wages provides guidance on conducting wage assessments for the SA8000® certification…
Important Information Regarding COVID-19
To continue providing professional development opportunities in the face of challenges posed by COVID-19, SAI has adapted most of our training courses to be delivered remotely. This is an exciting development that also allows us to welcome participants from many more countries and regions than ever before. If you would like us to hold a remote training for your time zone, please contact [email protected].
Upcoming Sessions
Sign Up for Training Announcements
Register for our email list to receive announcements about new training opportunities in your region
---