SA8000 Accreditation Program
---
SAI is the owner of the SA8000® Standard and updates it regularly to respond to new and emerging social and human rights issues. While SAI provides guidance on the Standard's implementation and determines the program's auditing methodology, all SA8000 audits are carried out by certification bodies (i.e. qualified auditing firms) that receive accreditation from SAI's independently managed affiliate, Social Accountability Accreditation Services (SAAS). SAI and SAAS maintain close links with certification bodies to assure all SA8000 audits are conducted in a fair, reliable, and consistent manner.
SAI and other interested parties recognize only those SA8000 certifications that are awarded by SAAS-accredited certification bodies. If you come across an unauthorized SA8000 certificate or an unaccredited certification body, please contact SAI at [email protected].
The Value of Accreditation
Accreditation, or oversight by a credible and authorized independent third party, ensures that social audits are undertaken impartially, competently, and effectively.
Social Accountability Accreditation Services (SAAS) provides SA8000 program oversight to assure quality and reduce risk. Only SA8000 certificates issued by audit firms validated by SAAS are recognized by stakeholders as a true indicator of social performance. If you or a stakeholder are seeking SA8000 certification, ensure you are working with a SAAS-accredited body.
---
Framework for Accredited SA8000 Certification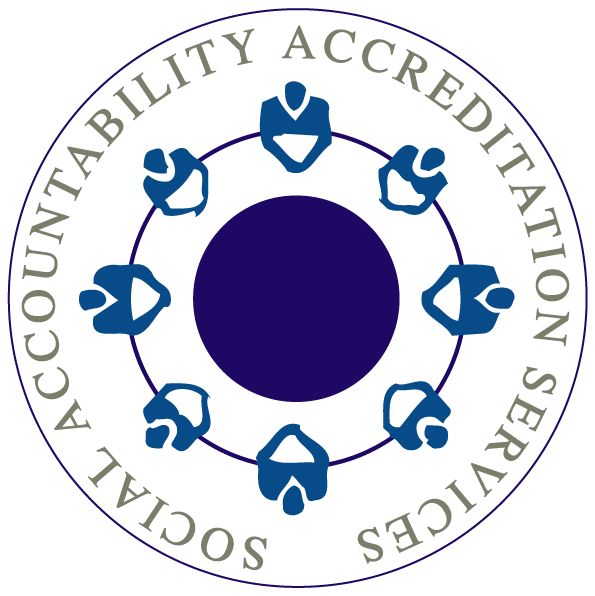 About SAAS
Visit the Social Accountability Accreditation Services (SAAS) website for more SA8000 accreditation information and resources.
---
Related Links
Audit Assurance Ensuring quality and consistency in social certification programs Social Accountability Accreditation Services (SAAS)…
Complaints The SA8000 system requires a 3-tiered approach to complaints. Certified organisations are required to maintain…
International Recruitment Integrity System (IRIS) A program of the UN International Organization for Migration (IOM).…