SA8000® Accreditation Program
---
SAI is the owner of the SA8000® Standard and updates it regularly to respond to new and emerging social and human rights issues. While SAI provides guidance on the Standard's implementation and determines the program's auditing methodology, all SA8000 audits are carried out by certification bodies (i.e. qualified auditing firms) that receive accreditation from SAI's independently managed division, Social Accountability Accreditation Services (SAAS).
SAI and other stakeholders recognize and accept only those SA8000 certificates awarded by SAAS-accredited certification bodies (CBs). SAAS-accredited CBs undergo a rigorous initial and ongoing assessment process to ensure they consistently conduct reliable audits according to the SA8000 audit methodology. SAAS assesses the competence of the audit team, the audit methodology used by the CB, their quality control procedures, and the subsequent report.
The Value of Accreditation
Accreditation, or oversight by a credible and authorized independent third party, ensures that social audits are undertaken impartially, competently, and effectively.
Social Accountability Accreditation Services (SAAS) provides SA8000 program oversight to assure quality and reduce risk. Only SA8000 certificates issued by audit firms validated by SAAS are recognized by stakeholders as a true indicator of social performance. If you or a stakeholder are seeking SA8000 certification, ensure you are working with a SAAS-accredited body.
Accredited Certification Bodies
Accredited CB Requirements
Certification Bodies (CBs) are third-party firms that audit organizations against a specific international standard or code. To become accredited to conduct SA8000 certification audits, interested firms must fulfill the requirements of SAAS Procedure 200 and supplemental policies (available in the SAAS Document Library) and of ISO/IEC 17021. This includes requirements for auditor training, auditor qualifications, required number of audit days, guidelines for stakeholder engagement, living wage calculation, and more.
SAAS Procedure 200 specifies the methodology for conducting SA8000 audits and the process for certifying organizations to SA8000. The systems set out in Procedure 200 are binding for SAAS-accredited CBs performing SA8000 audits and include requirements for CB audit processes, management systems, auditor qualifications, monitoring procedures, and issuance of certificates.
ISO/IEC 17021 contains principles and requirements for the competence, consistency, and impartiality of an audit and audit team, and the certification of management systems of all types. ISO 17021 also sets out structural requirements for auditing companies providing these activities.
---
Framework for Accredited SA8000 Certification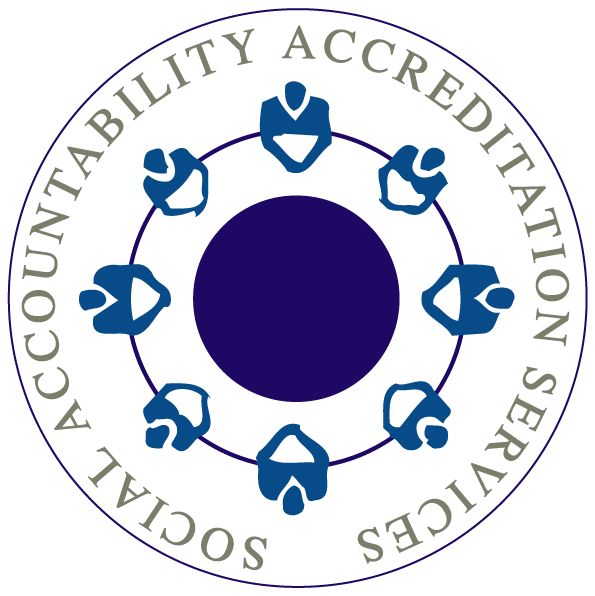 Apply to become an accredited SA8000 Certification Body
Do you represent an audit firm that is interested in gaining accreditation to conduct SA8000 audits?
Report unauthorized SA8000 activity
If you encounter a CB that claims to issue SA8000 certificates, but which is not represented on this list or if you encounter an unauthorized SA8000 certificate, please contact SAI at [email protected].