SAI's Custom Training and Capacity Building Programs are available for brands, licensees, suppliers, government, NGOs, or any organization looking to build skills or increase awareness on social compliance and performance issues.
SAI can help you identify your organization's specific needs and develop a strategic training plan. We equip your organization with new skills and knowledge as well as the tools for sustainable implementation. We can deliver customized versions of our public courses, or create a new training experience based on your organization's needs.
Request a Custom Training Today!
We can equip your team with the skills and knowledge they need to start developing or improving social performance programs in your organization or across the supply chain.
---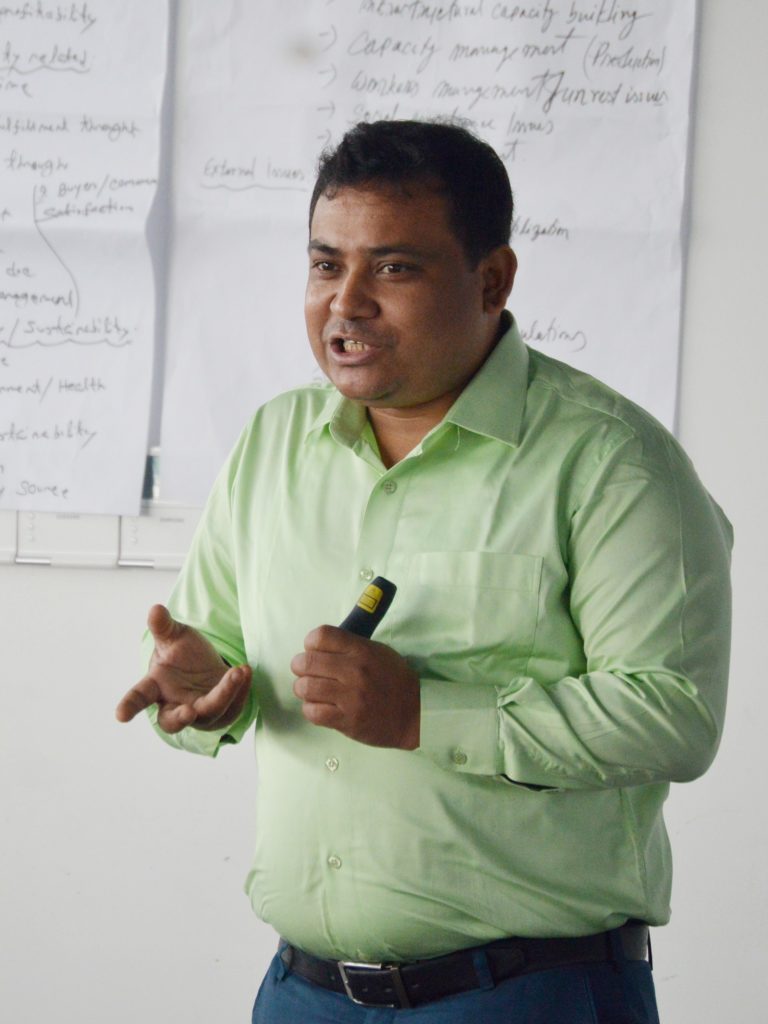 SAI can customize a training to fit your organization's needs
Some of our custom trainings have covered topics like…
Introduction to social standards and management systems
Management of supply chain
Working with suppliers and subcontractors
Integration of compliance and sourcing
Supplier prescreening and risk assessment
Purchasing practices and impacts on social performance
Supplier capacity building
Supplier ratings and scorecards
---
Related Services
Social Fingerprint Every company has a Social Fingerprint®—a unique mark that shows the world how…
Corporate Programs We help companies measure and improve working conditions in supply chains around the…
TenSquared 100 Days to Better Work Engaging workers to find innovative solutions to the toughest…