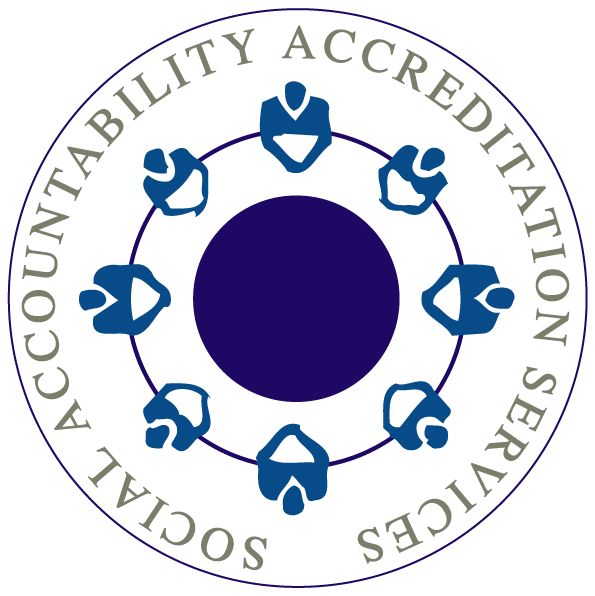 As part of our commitment to continual improvement, SAAS undertakes several activities to review and manage accreditation processes and oversight procedures.
SAAS Internal Audit
SAAS conducts internal audits of its management system to ensure that the organization adheres to its own documented procedures and that the system remains efficient and effective. Through the internal audit, SAAS identifies corrective and preventive actions to improve its management systems.
SAAS External Compliance Audit
SAAS internal systems must comply with the requirements of ISO/IEC 17011, which regulates how accreditation bodies like SAAS must operate. SAAS demonstrates compliance with the standard through external audits of procedures and operating practices. External audits show SAAS is compliant with ISO 17011 requirements with minor nonconformities (i.e. nonconformities that, based on the external auditor's judgment and experience are not likely to result in the management system's failure or reduce its ability to assure the ongoing viability and effectiveness of accreditation services). When issued, SAAS responds to nonconformities and opportunities for improvement identified in the external audit through root cause analysis, corrective action plans, and implementation of corrective and preventive action plans.
SAAS Management Review
SAAS senior management reviews all aspects of the documented management system on an ongoing basis to ensure its effectiveness and continuing suitability. During Management Review meetings, SAAS personnel review the results of internal and external audits and highlight opportunities for improvement. Due to the size of the organization, SAAS conducts a series of management review meetings throughout the year (rather than one review annually). 
These meetings focus on:
reviewing outcomes of internal and external audits;
reviewing trends in corrective actions;
identifying preventive action trends to adopt;
reviewing complaints and appeals and their outcomes;
feedback from stakeholders and interested parties;
reviewing the quality policy, objectives, implementation, and metrics.
Accreditation Review Panel
SAAS convenes an Accreditation Review Panel (ARP) whose members review SA8000 Certification Bodies' audit reports and applications for SA8000 accreditation and make recommendations on accreditation decisions to the Executive Director, who is charged with making the final accreditation decision. The ARP is comprised of members appointed by the SAI Board of Directors, consisting of independent technical experts and diverse stakeholders from the business and civil society sector. Committee members provide insight and technical guidance to SAAS on issues of accreditation and assist in ensuring impartial audit processes and accreditation decisions. The ARP activities are defined in SAAS Procedure 303.
Members of the ARP
Eileen Kohl Kaufman

Ms. Eileen Kaufman retired as Executive Director of SAI in December 2014, having joined when it was incorporated as CEPAA in May 1997. During her tenure, Eileen participated in many partnerships, including working with InterAction in its "Child Sponsorship Certification Standards" pilot project and helping to develop the Magen Tzedek ethical food standard. She also served on many industry committees and advisory groups, including: the multi-stakeholder Steering Committee for the "Business Principles for Countering Bribery" with Transparency International and other international organizations; the Technical Committee for AccountAbililty's AA1000AS Standard; the Steering Committee for the ISEAL "Code of Good Practice for Assessing the Impacts of Social and Environmental Standards Systems"; and the UNGC supply chain sustainability advisory group.

Prior to joining SAI, Eileen worked at the NYC Departments of Environmental Protection, Design and Construction, and the NYC Water Board. At the organization's inception, she worked at the Council on Economic Priorities, co-authoring Paper Profits, an analysis of paper mill pollution and its control by the 24 largest US paper manufacturers.

A graduate of Wellesley College, where she earned a B.A. in Economics, Ms. Eileen Kaufman also holds an M.A. in Economics and an M.B.A. in Finance from Columbia University. She has contributed to various publications including "ISO Management Systems"; "Aid & Trade Review", "Enterprise Ethique", "Business & Society Review", Business and Human Rights Dilemmas and Solutions; SA8000 The First Decade; and "Global Compact Quarterly."
Rüdiger Meyer

Mr. Rüdiger Meyer is the founder and former CEO of FLOCERT, where he launched the Fairtrade Certification program in 2003 and managed the organization through 2020. He has worked in sustainability, supply chain management, and ethical business management since 1993. Rüdiger has developed sustainability solutions for global industry leaders, as well as launched a digital platform for tracking products along the global supply chain, developed fair global supply chains for coffee (and other commodities), and facilitated establishment of a global network of Fairtrade producers. 

Rüdiger started his career as a journalist and campaigner with a diploma from University of Bielefeld, Germany and he speaks German, English, Portuguese, and Spanish. He currently serves as a board member and managing director of the EDGE Certified Foundation in Switzerland.
Sam Ponder

Mr. Sam Ponder is Principal Consultant and Lead Auditor of SDP Holdings. He specializes in accreditation and certification within the multi-stakeholder sector, primarily for various organic certification bodies operating throughout Asia and the Pacific. Sam is an Associate Consultant for OxfordHR in the Asia/Pacific region and has completed a number of senior management placements. In former capacities, he was Managing Director of ASI GmbH in Germany and General Manager of Agsafe, both independent third-party accreditation services, and General Manager of The National Association of Sustainable Agriculture Australia. A keen observer of management systems and advocate for food security and sustainable production techniques, Sam holds an MBA in Agribusiness and Marketing from the University of New England. Sam lives in semi–retirement with his wife at Maleny in Queensland, and has three adult children.