FairCapacity Program
Reducing labor risks through better production planning and transparency.
The FairCapacity Program (previously Supplier Capacity Program) aims to improve production capacity measurement and forecasting practices to reflect the true costs of production and to incentivize good purchasing practices to relieve unrealistic time and price pressures, often unfairly borne by workers.
What is FairCapacity? (Video)
Background
In today's global apparel industry, factory managers often have to sacrifice worker safety and wellbeing to fill orders and meet deadlines. Common measures include scheduling excessive overtime, non-payment of overtime wages, hiring more workers than they can safely accommodate, and subcontracting to unauthorized and under-regulated facilities. Poor production capacity calculations exacerbate these issues as do price, time, and volume pressures from buyers.
Although factories may pass labor and social inspections based on ideal conditions, in reality they often operate under pressures that lead to violations of those standards.
Why is poor production planning a problem for workers?

Poor measurement and forecasting practices for factory capacity have contributed to this problem. In most facilities, managers measure their production capacity using calculations that only account for a small number of the relevant metrics and are based on impractical assumptions. They often ignore common capacity disruptions like worker absenteeism, supply delays, and production bottlenecks, resulting in inaccurate capacity measurements and unrealistic production targets. This can lead to poor outcomes and forced labor conditions for workers, such as excessive overtime, unsafe working conditions, or outsourcing production to unregulated facilities (often beyond the scope of brand and third-party social audits).
What is the role of brands and retailers?

To this already unattainable standard, brands and retailers (or buyers) add price, time, and volume pressures that are ultimately borne by workers in both the contracted and unauthorized subcontracted facilities. In the global value chain, buyers hold more power in the sourcing relationship and are able to force suppliers to assume most of the costs and liability. As with so much of the modern global economy, buyers' purchasing practices are too often based on short-term thinking that prioritizes immediate cost savings over long-term stability. The hidden cost of doing business this way is human: dangerous working conditions, low wages, and human rights abuse.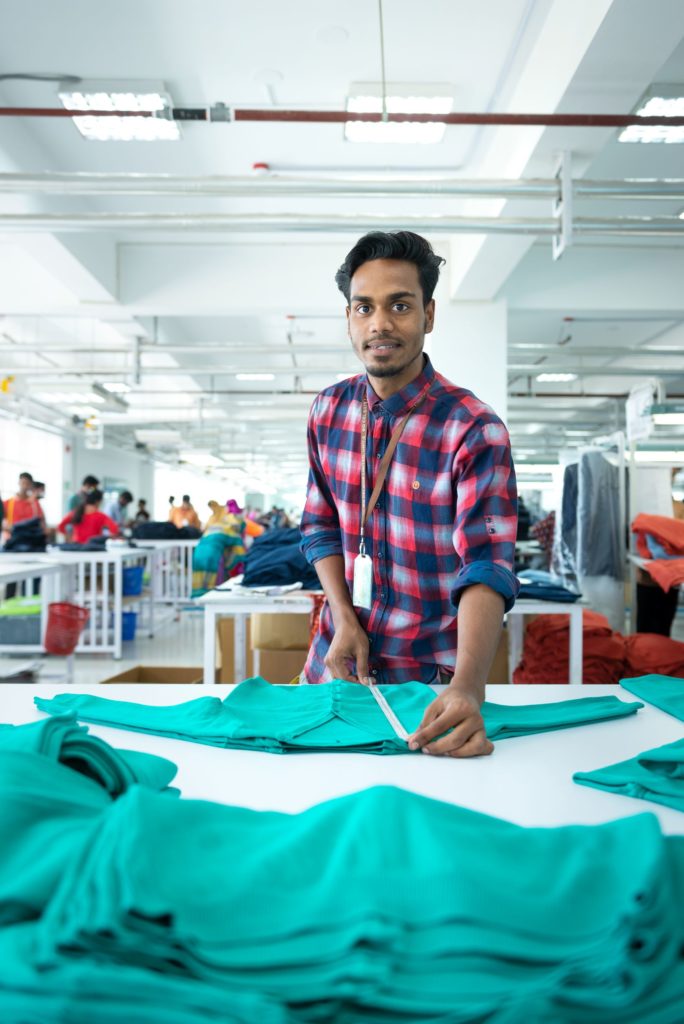 Program Objectives
FairCapacity aims to address these problems through a comprehensive program to quantify the impacts of purchasing practices on supplier production capacity, improve supplier production capacity calculations, and improve labor performance.
Understanding Production Capacity Variables
We collaborated with factory managers, academics, and industry experts to gain a holistic understanding of the factors affecting production capacity in garment manufacturing facilities.
The FairCapacity Calculator
We created an algorithm (the FairCapacity Calculator) for calculating and predicting capacity based on those metrics.
The FairCapacity Platform
In collaboration with our technology partner, Vertru, we developed the FairCapacity Platform, which incorporates the FairCapacity Calculator and allows buyers to connect directly with suppliers advertising more reliable production capacity.
Connecting Buyers & Suppliers in New Ways
In all aspects of the project, we work to encourage buyers and suppliers to cooperate on sourcing and production processes that enable social compliance, benefiting both workers and business.
Get Involved
Register for the FairCapacity Platform
Register for the FairCapacity Platform today with no cost and no commitment. 
The FairCapacity Platform is now in its pilot phase and registration is available for buyers and suppliers. Follow the registration link and fill in the profile details to register. After registering, you will receive a confirmation email. You will be registered soon after confirmation and receive information to access the FairCapacity Platform.
Download FairCapacity Tools
Reducing labor risks in the global apparel industry requires buy-in from all stakeholders involved. As part of the FairCapacity Program, SAI has developed a suite of tools and resources to support mutual accountability and to reinforce efforts by buyers and suppliers to mitigate risks and increase mutual benefits for both business and workers.
We will release new tools periodically through 2023.
Join FairCapacity Training & Events
The FairCapacity Program will offer free trainings and events in India and Bangladesh each quarter throughout 2022 on topics such as improving labor performance, production capacity planning and calculation, responsible subcontracting in the apparel industry, and more.
Join our mailing list to be notified when we schedule new trainings and events.
Access FairCapacity Assessments & Capacity Building
Garment suppliers in Bangladesh and India can sign up for Management System Assessments (based on SAI's Social Fingerprint model), to help measure and map a path to improve on social performance—a company's preparedness to manage a socially responsible workplace or supply chain.  Companies receive a score report and improvement plan, access to one-on-one support from our expert trainers, and customized tools to support improvement.
If interested, please reach out to the program lead(s) for your country. Our country leads are a local resource for FairCapacity participants and are experts in assessing management systems and labor performance and supporting improvements for companies of all types.
Archana Panda
Operations Manager, Lead Accreditation Auditor, and FairCapacity Program Lead (India)
Social Accountability Accreditation Services (SAAS) and Social Accountability International (SAI)
[email protected]
WhatsApp #: +91-9377012135
Murali Subramanian
Manager of Capacity Building and Outreach and FairCapacity Program Lead (India)
Social Accountability International (SAI)
[email protected]
WhatsApp #: +91-9845045674
Abdul Alim
SAI Lead Trainer and FairCapacity Program Lead (Bangladesh)
Social Accountability International (SAI)
[email protected]
WhatsApp #: +880 1711159052
Looking for something else?
Contact Stephanie Wilson, Associate Director of Innovations & Partnerships at SAI to learn about custom offerings.
---
---
FairCapacity Partners
with support from our partner
---
Related Programs & Services
placeholder